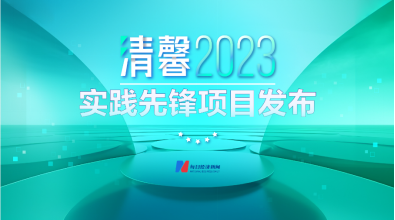 Recently, the collection activity for "2023 Qingxin Practice Pioneer Project", supervised by China Environmental Chamber of Commerce and organized by Daily Economic News, announced the final results. Doright's Energy Saving and Heat Exchange Project was awarded the "Innovation Pioneer Project" rely on continuously pursuing new breakthroughs in implementing green development and applying green and low-carbon operations.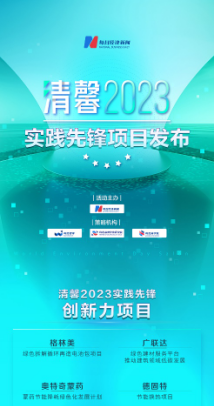 With an objective and fair attitude, the"Qingxin 2023 Practice Pioneer Project"conducted data statistics to select a group of pioneering benchmark projects that explore new ideas and shape new models in green and sustainable development, and provide reference and guideline for domestic enterprises' green practices. The awarding of the "2023 Qingxin Innovation Pioneer Project" fully demonstrate Doright's strength and contribution in the field of green and low Carbon recycling economy.
For many years, Doright has been committed to progress research and equipment development in the fields of environmental protection, energy saving, consumption decrease and emission reduction. Its "energy saving and heat exchange project" has created considerable economic and social benefits for customers. So far, it has produced over 1200 units of energy saving and heat exchange equipment in total. Its 1050 ℃ ultra-high temperature air preheaters with a heat exchange area of 275 square meters can save 10,448 tons of crude oil (equivalent to 10,980 tons of standard coal), 1,803 tons of water, and 14.49 million standard cubic meters of tail gas per year. Its 1250 ℃ casing type quench boiler can save 3,500 tons of standard coal and generate 9.4 million kWh of power for per year. Based on above, it truly achieving a dual effect of social and economic benefits.
In the future, Doright will seize the opportunity of the "dual carbon" strategy, focus on the field of energy saving and environmental protection, practice the concept of "creating a green and low-carbon ecological environment for humanity", and be committed to building itself into an environment friendly and resources-saving manufacturer, so as to safeguard the development of human environmental protection cause and the Green China route.