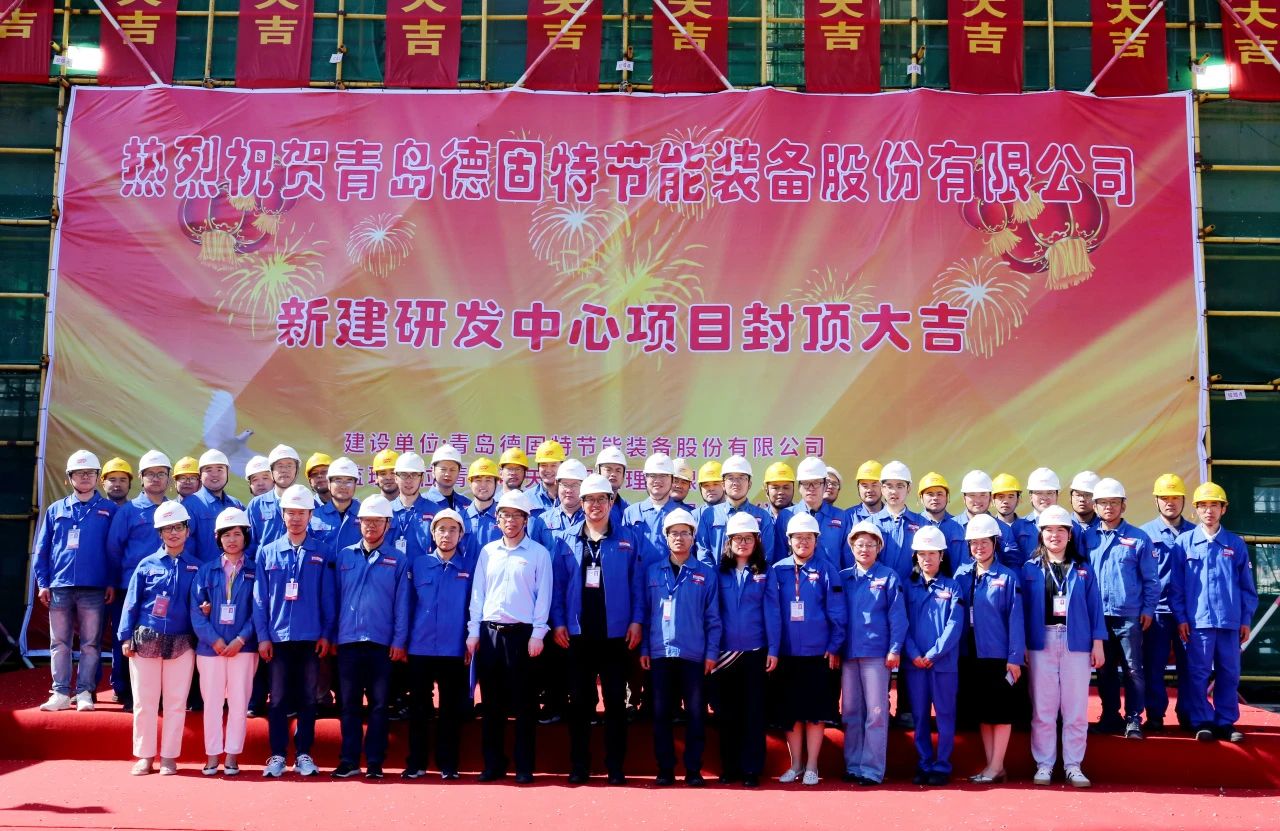 On June 30, 2023, ceremony of capping the roof was held for the new R&D center project of Doright Co., Ltd. The leaders of the Shanghai Cooperation Organization Demonstration Zone; Wei Zhenwen, the president of the Doright; Liu Rugang, the general manager; Shanghai Tongji Engineering Consulting Co., Ltd.; Qingdao Mingtian Supervision Co., Ltd.; Qingdao Zhicun Shuobo Construction Engineering Co., Ltd., and part of management personnel from Doright attended the ceremony, jointly witnessing the important moment of the roof sealing of the Doright R&D center project, marking the new stage of project construction.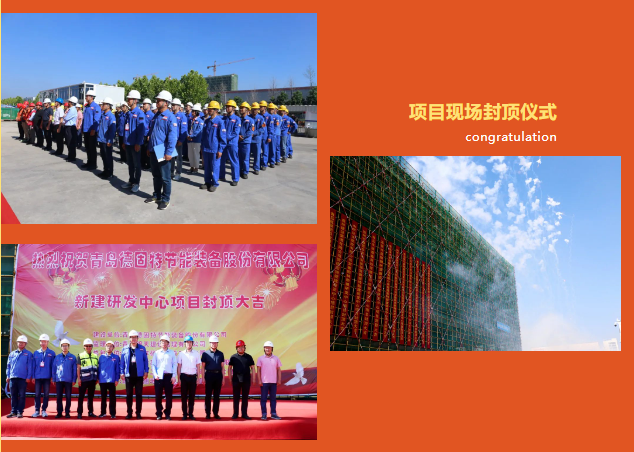 At the ceremony, Wei Zhenwen, President of Doright Co., Ltd., delivered a speech. Since the start of construction, under the leadership of the Shanghai Cooperation Demonstration Zone Management Committee and the joint cooperation and efforts of various relevant units, it has undergone countless days and nights of fine polishing, and is being outlined with a single stroke, with its main structure fully capped. Capping is the beginning of a new journey. In the future, the new R&D center project of Doright will continue to move upwards, gather the strength of "unity", steadily promote the pursuit of excellent quality, and strive to create excellent projects. Finally, President Wei Zhenwen, on behalf of Doright Co., Ltd., would like to express sincere gratitude to all friends from all walks of life who care about and support the construction project of Doright R&D center!

The R&D center project of Doright Co., Ltd. covers an area of nearly 108000 square meters, with a total construction area of 45000 square meters. It was designed by Tongji Architectural Design (Group) Co., Ltd.. With the design concept of "garden of lake and cloud ", it presents a multi-level vertical green landscape. The overall R&D center presents an elegant, ethereal and beautiful appearance and green energy-saving connotation. Aim to create a comprehensive R&D center that integrates research and development, design, sales, service, and office work, and to help Doright advance towards the goal of being an internationally renowned enterprise committed to energy conservation and environmental protection, and achieving Doright's creativity and social responsibility.